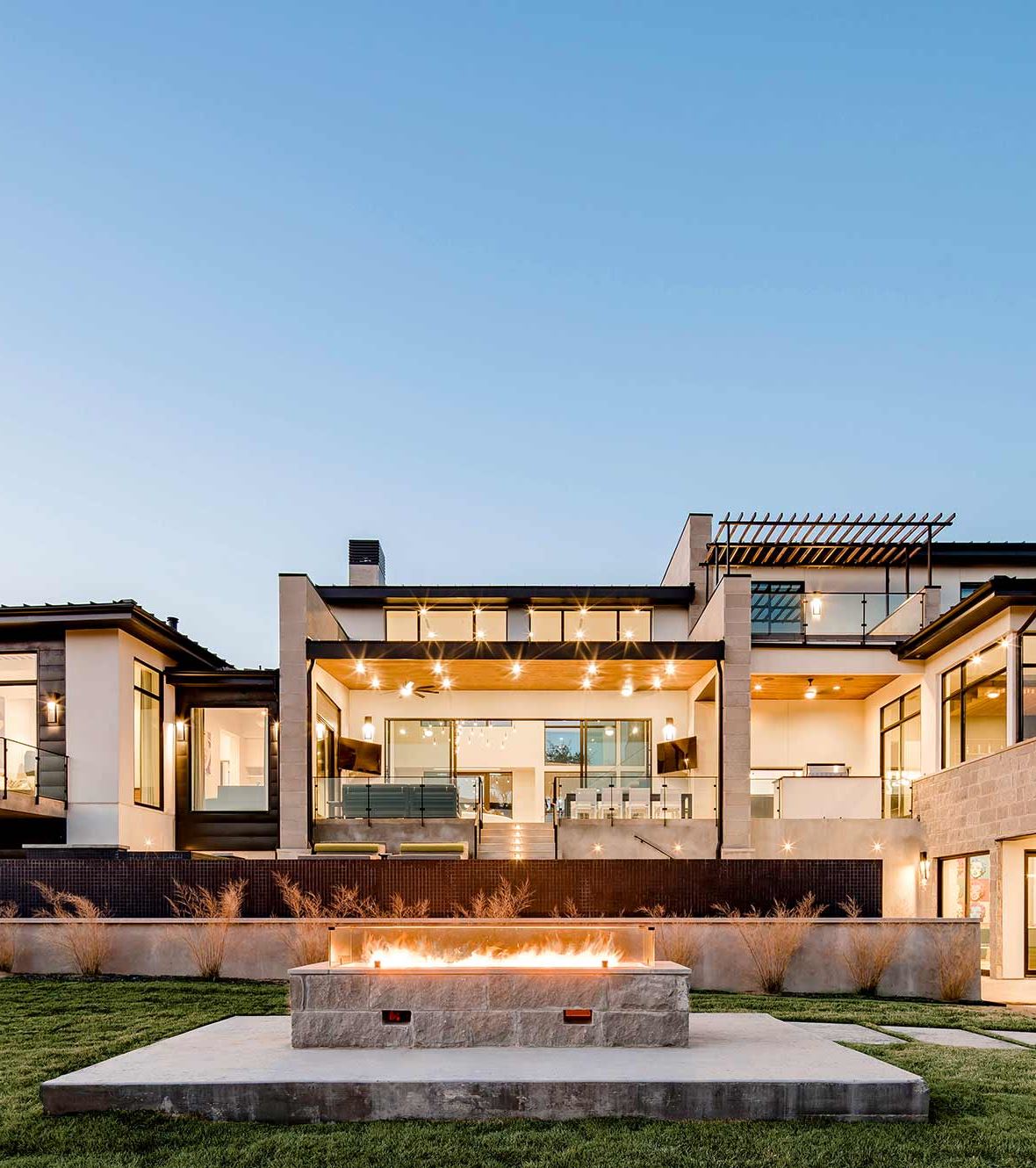 In the heart of Texas, Austin stands out not only as a hub for technology and music, but also as a vibrant showcase of architectural diversity. The city's residential architecture provides a visual narrative of its evolving cultural fabric, blending historical and contemporary influences to create a unique southwestern aesthetic. This article delves into the popular home styles dotting the Austin landscape, each bringing a distinct character to the city's neighborhoods.
Popular Styles in Austin
From the sleek, sophisticated lines of Contemporary design to the rustic charm of Hill Country Modern homes, Austin's architectural styles reflect both the city's rich history and its forward-thinking spirit. Craftsman homes honor the beauty of artisan skill, while the symmetrical grace of Colonial Revival structures pays tribute to architectural tradition. Spanish Colonial-style homes offer a nod to Austin's geographical connections, and Victorian houses stand as ornate reminders of a bygone era. Finally, the Ranch Style homes, typically low and sprawling, capture the essence of relaxed, suburban living.
As we explore each style in detail, bear in mind that architectural trends evolve over time, and new influences continually reshape the city's architectural scene. Therefore, this exploration, accurate as of today, should be complemented with ongoing research for the most current perspective. So, let's embark on this architectural tour of Austin, Texas, to appreciate the design elements that make each style unique and discover how they collectively contribute to the city's distinct charm.
Contemporary – The New Age of Austin Architecture
At Vanguard Studio, we're at the forefront of the new age of Austin architecture, specializing in Contemporary design. Our custom home design, Iron Bluff, is a perfect example of this style's simplicity, sophistication, and innovative spirit.
Contemporary architecture in Austin and the surrounding Hill Country is known for its streamlined aesthetics, featuring clean lines that define the structure, open floor plans that enhance the living space, and large windows that invite natural light inside, integrating the home with its surroundings. In the spirit of Austin's forward-thinking ethos, we emphasize sustainable materials and energy-efficient designs in our projects.
Our Contemporary Designs are Redefining Spaces with Vision and Elegance; Experience the Vanguard Studio difference in contemporary home design and realize your dream home that not only reflects your style, but also aligns with Austin's progressive and environmentally conscious landscape.
Hill Country Modern – A Fusion of Tradition and Modernity
Vanguard Studio expertly blends the cultural and geographical nuances of Texas Hill Country into our Hill Country Modern architecture designs. We skillfully fuse traditional Texas elements with modern design principles, crafting homes that capture the heart of Austin living.
Our designs incorporate classic materials such as limestone and metal roofs, with characteristic large overhanging porches and natural wood accents. This melding of elements evokes a warm, rustic aesthetic synonymous with the Hill Country Modern style. Despite the rustic charm, our designs ensure that modern convenience and elegance are never compromised.
Discover the comfort, practicality, and visual appeal of a Vanguard Studio designed home. Immerse yourself in the best of Hill Country Modern architecture that Austin has to offer. Let us make your dream home a reality, capturing the authentic spirit of Texas living with a contemporary twist.
Craftsman – Celebrating Artisan Skill and Authenticity
At Vanguard Studio, we elevate the artistry and authenticity that define Craftsman homes in Austin. Our Farmhouse Craftsman design pays homage to the skill and care of artisans, with every detail of our work reflecting meticulous craftsmanship.
Craftsman homes, widely embraced in Austin's older neighborhoods, showcase an impressive mix of exterior materials and low-pitched roofs. What sets our Craftsman homes apart is their authenticity, represented in every handcrafted detail—from built-in cabinetry to custom-made fixtures.
Experience the Vanguard Studio difference and see how we blend tradition with modern conveniences. Our Craftsman-style homes offer a touch of the past while seamlessly meeting the needs of today's lifestyle. Explore the perfect balance of historical charm and modern comfort with Vanguard Studio's Craftsman designs.
Colonial Revival – A Nod to Architectural Tradition
In the heart of Austin's older, historic neighborhoods, you'll find the timeless beauty of Colonial Revival homes. At Vanguard Studio, we specialize in this architectural style, and our Clean European design is a testament to this heritage.
Colonial Revival homes are celebrated for their symmetrical exteriors, multi-pane windows, and prominent front doors, elements that reflect the rich tapestry of America's architectural history. This style is a nostalgic nod to tradition, defined by balanced aesthetics and the seamless blending of elegance from the past and today's comfort and functionality.
Discover the timeless allure of a Vanguard Studio's Colonial Revival home. We keep the tradition alive while ensuring modern comforts are woven into the fabric of your home. Experience the harmonious blend of past and present with our unique architectural designs.
Spanish Colonial – Capturing Geographical Connections and Influences
Vanguard Studio brilliantly encapsulates the rich geographical connections and influences of Austin with our unique Spanish Modern designs. Austin's close ties to Mexico naturally invite Spanish elements into the city's architectural ethos, and we are proud to contribute to this vibrant tradition.
Spanish Colonial homes, recognized for their characteristic stucco walls, terracotta roofs, and elements inspired by Spanish architectural traditions, are a highlight in Austin's architectural landscape. What makes our Spanish Colonial designs especially sought-after is their inherent ability to maintain cool temperatures, perfect for Austin's warm climate. This attribute makes our designs not only visually captivating but also functionally practical.
Explore Vanguard Studio's unique Spanish Colonial designs and experience how we blend aesthetic charm with practical comfort. Let us help you create a home that is as beautiful as it is comfortable, reflecting Austin's rich Spanish architectural influences.
Ranch Style – Embodying the Essence of Suburban Living
In the suburban expanses of Austin and the surrounding Hill Country, Ranch homes reign supreme. Vanguard Studio expertly captures the essence of relaxed, open-space living in our one-story Belvedere Ranch designer homes. These homes, recognized for their long, low layout, reflect the demand for practical, comfortable design in Austin.
Our Ranch homes often feature large windows and sliding glass doors, creating a seamless transition to spacious backyards—perfect for families seeking growth and flexibility. These designs embody the spirit of Austin: relaxed yet refined, practical yet elegant.
While Ranch homes are a notable part of Austin's architectural landscape, the city's architectural scene is always evolving, blending tradition with innovation. That's the beauty of Austin—it harmoniously merges past and future, creating a unique cityscape that never fails to captivate. Explore Vanguard Studio's Ranch homes and discover why we are a top choice for architectural home design in Austin and the surrounding Hill Country.
Embrace Your Architectural Dream with Vanguard Studio
The architectural landscape of Austin, Texas, is a vibrant blend of old and new, traditional and innovative, each style telling its unique story. At Vanguard Studio, we celebrate this diversity in our work, designing homes that mirror your taste and lifestyle. Experience how our Custom Home Architects are innovating spaces! Whether it's the clean lines of a Contemporary home or the rustic charm of a Hill Country Modern design, we have the expertise to bring your architectural vision to life. Muster some inspiration on our portfolio page. Contact Vanguard Studio today to start your journey towards creating a home that truly reflects you, a home that is as unique and extraordinary as the city of Austin itself. Let's together add another beautiful chapter to Austin's architectural story.